The KnowledgeLake Scan App will allow you to get documents from your scanner or digital file directly into KnowledgeLake as well as perform any document changes and tagging you might want to do.
Considerations
The Scan App requires the local installation of the KnowledgeLake Desktop Client. If you do not have access to install this client, please reach out to your administrator.
Please refer to the Scan Apps Requirements article for Supported Scanner Drivers and Import File Types.
User Guide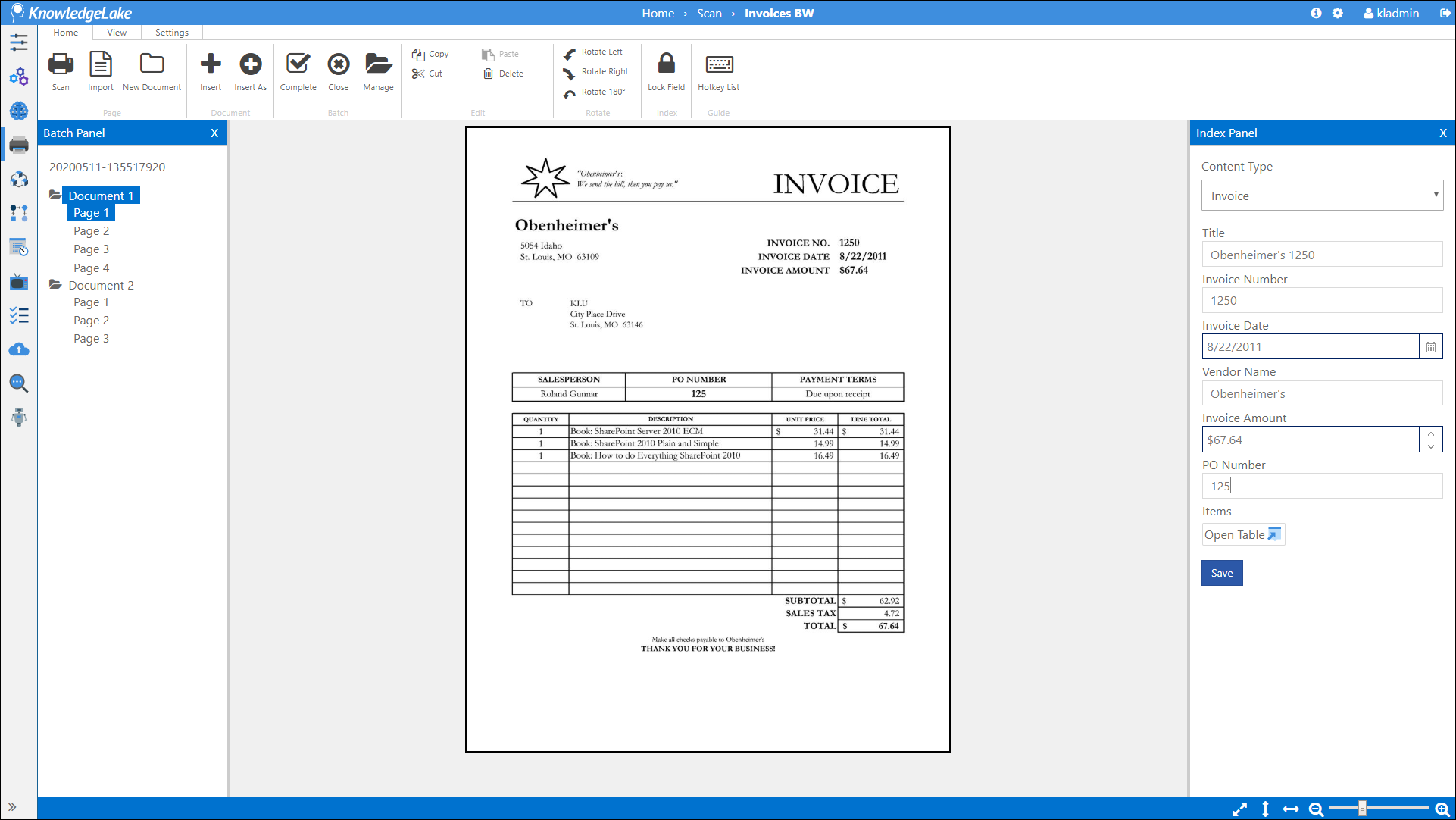 Administrator Guide