Batches themselves can have certain actions performed on them as opposed to the documents and pages within a batch.
Batch Manager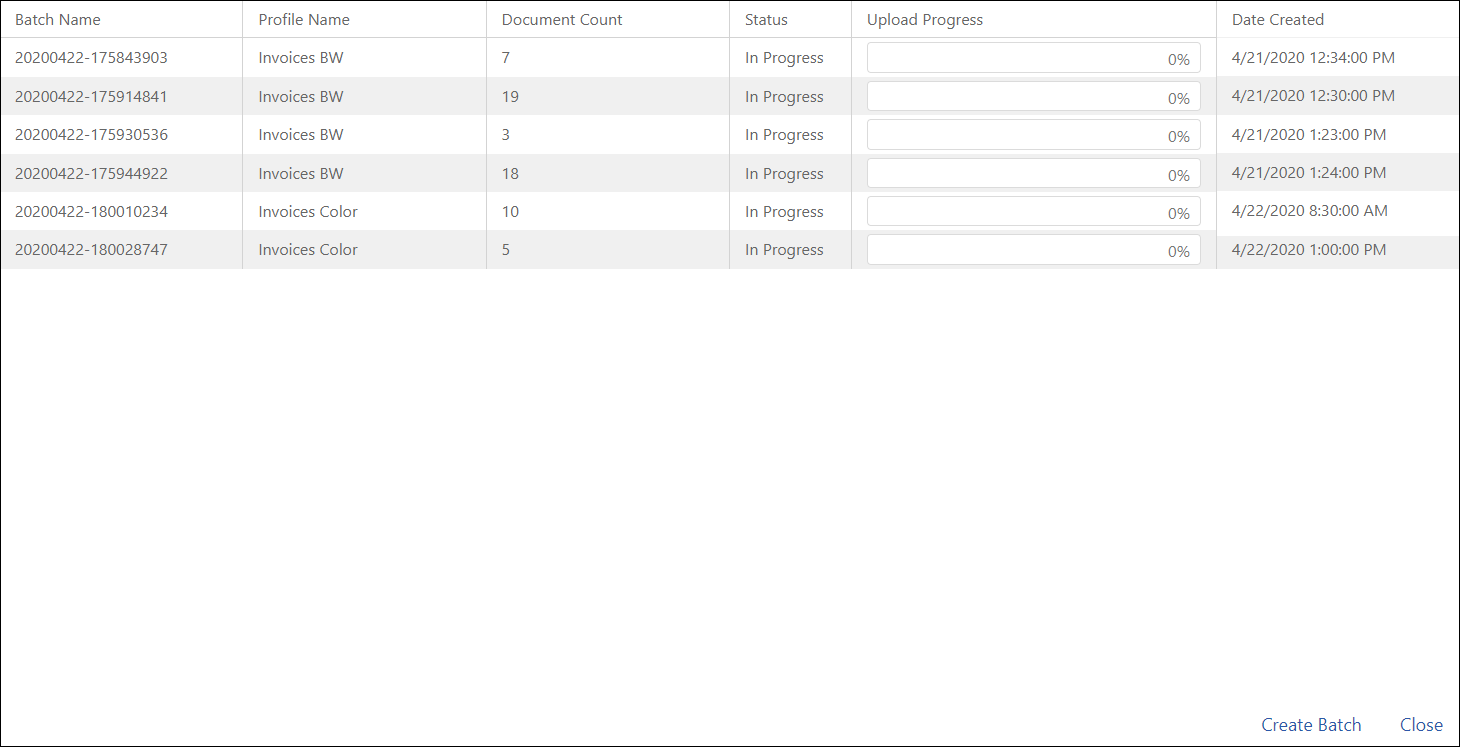 Batches can be opened and managed by the Batch Manager. The Batch Manager can be accessed by pressing Open a Batch on the Scan Landing Page or by pressing Manage in the ribbon bar (detailed below).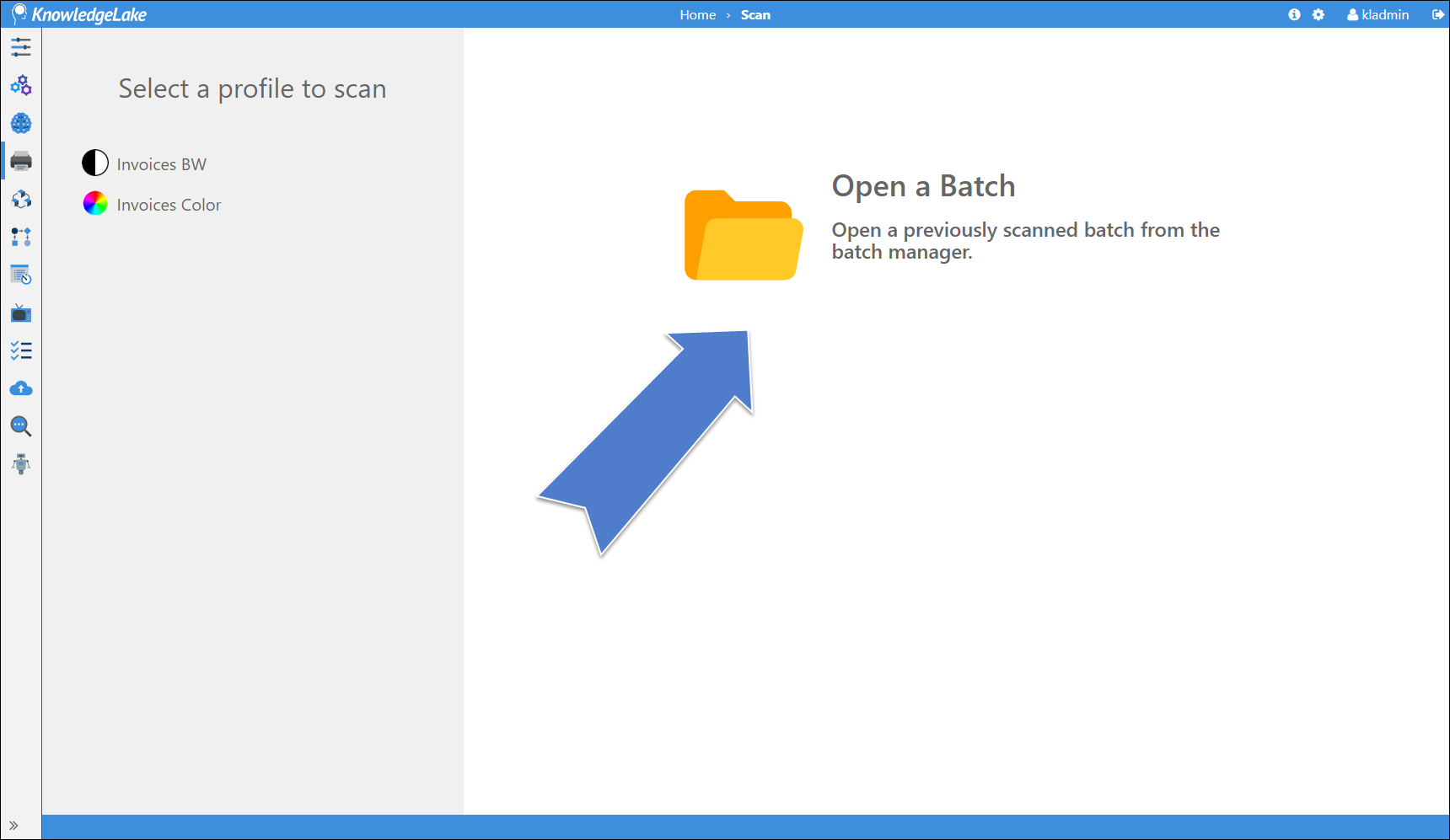 To Open a Batch:
Open the Batch Manager.
Highlight a batch and click Open Batch or Double-Click a batch.
To Delete a Batch
Open the Batch Manager.
Highlight the batch(es) you would like to delete and click Delete Batch.
Click Confirm on the Delete Batch prompt.
Batch Manager Information
A few fields will be shown to you in the batch manager to help you identify a batch:
Batch Name - The name generated for your batch when it was created. This will always start with the creation date in the format of YYYYMMDD.
Profile Name - The profile used to create the batch.
Document Count - The current number of documents in the batch.
Status - This status will tell you if a batch is in one of 3 statuses

In Progress - The batch is still having work performed on it.
Error - The batch is in an error state and needs to be recovered.
Completed - The batch has been successfully uploaded to a process.

Upload Progress - A status indicator of a batch upload.
Date Created - The date the batch was created.
Batch Ribbon Bar Options
You can also finalize a batch, close a batch to work later, and open the batch manager from the Scan Interface in the ribbon bar.
| | |
| --- | --- |
| | The Complete button will validate whether a batch as been indexed and prompt whether you would like to submit the batch to a process if it is not. |
| | Saves the batch to the scan users computer and return the user to the landing page. |
| | Opens the Batch Manager so you can open another batch. This replicates the behavior of the Open a Batch button on the landing page. |